Yachtservice & Refit
Everything under one roof
The SkipsMaritiem Yachtservice & Refit divisions are professional, all-round organisations where specialists dominate. Yachtservice, refit, rigging, engine repairs or the installation of advanced technological equipment are all child's play to us. We have extensive knowledge in-house, meaning your vessel only needs to be hoisted out of the water once.
SkipsMaritiem Yachtservice & Refit
Yachtservice
Repairs and Maintenance
Rigging, painting, engine repairs / maintenance, construction work or electronics; an expert team of enthusiastic employees is at your service to carry out the work adequately and flexibly. We have all the facilities to bring or keep your yacht in perfect condition.
Refit
A new look
As a ship gets older, it may need a face-lift. In other words a refit. A radical happening, which requires experience and knowledge. Our company is qualified to do the job. In a personal talk we will explain all the options and possibilities for your ship.
SkipsClean
Spic & span
We can carry out all the cleaning on the interior and exterior of your yacht. Ask for our cleaning programs and the various possibilities at the Yacht Service & Refit department.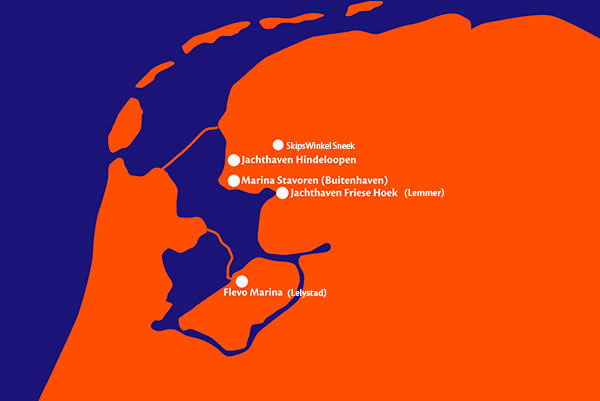 Our branches
Make an appointment at one of our branches.
Are you unable to deliver your vessel to our marina yourself? Then make use of our collection service. We'll collect your vessel from its current location.
You can find more information about disciplines of our Yachtservice & Refit on our umbrellaTechnical disciplines